Crown Moulding Installations You Have to See
June 18, 2020
by
If you need inspiration, here are a few recent projects with crown moulding, including some installed in ultra creative ways.
Trim Outside the Lines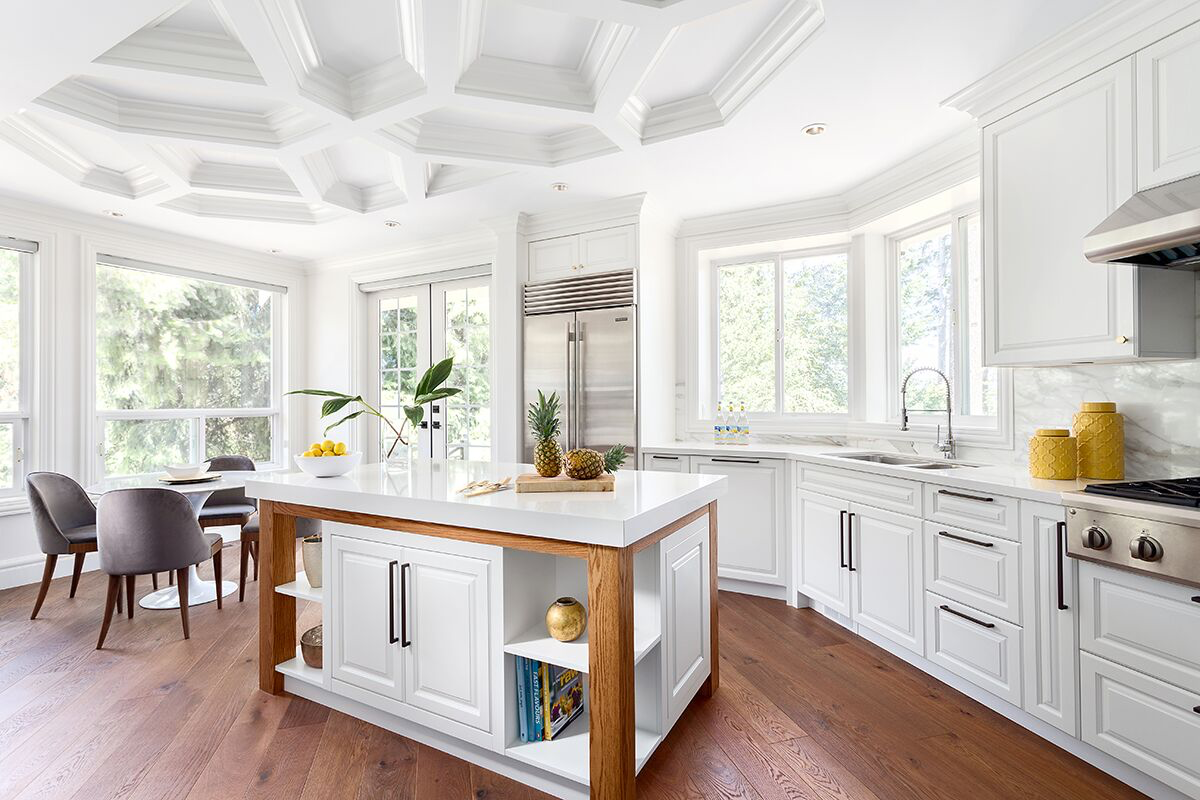 This stunning coffered ceiling uses geometric shapes and crown moulding to create a dramatic impact. Karin Bohn, of House of Bohn, used Fashion Forward crown moulding to create a honeycomb effect overhead.
The White Out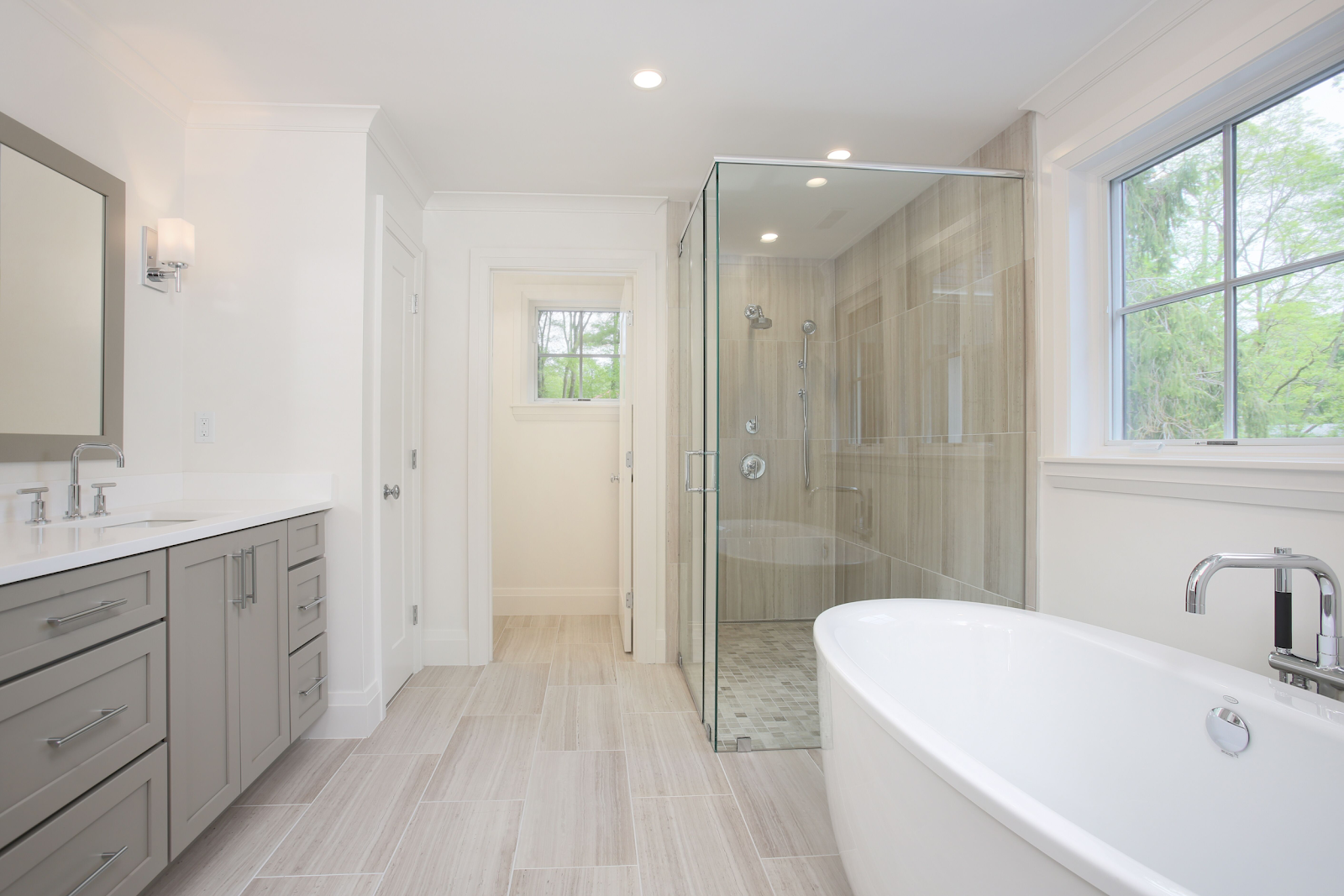 This bathroom is designed to be a soothing oasis. Tranquil colors, muted flooring and a large glass shower stall with oyster-colored tile make this room a place to relax.
And the crown moulding? It blends right in with the white walls. You get height from the moulding, without disrupting the calming lines in the space. This bathroom uses Very Square trim elements to keep the space distraction-free.
The Retro Chic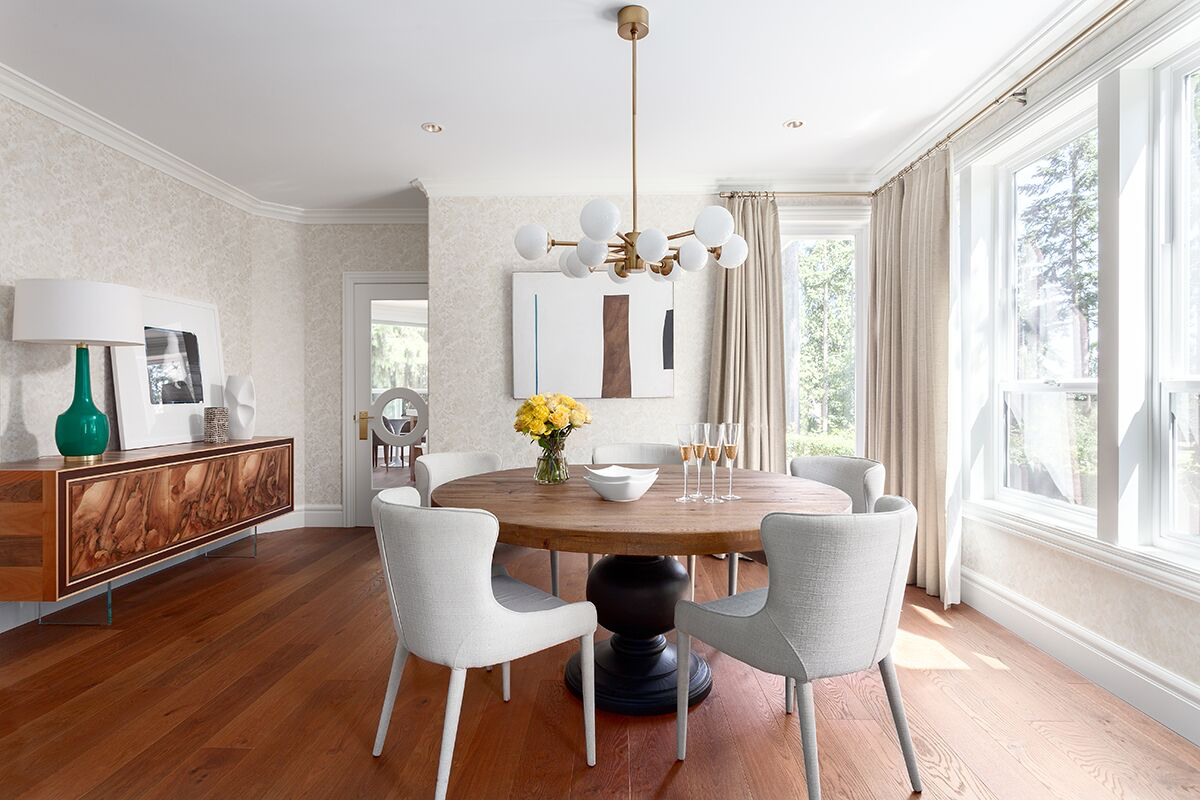 The use of warm colors and mid-century minimalism creates a breathtaking gathering space. From the round table, gold light fixture and the sideboard cabinet that appears to be floating, the whole room is fluid in form with sharp angles and contrasting curves. The Fashion Forward moulding and glass door accentuate the size of the room and mirrors the curves found in the lamp, chair, table and light fixture for a cohesive, impactful look.
***
Let us know what your dream crown moulding treatment is down below, and be sure to come back to The Finished Space for more inspiring updates.
Don't forget to follow us on Instagram to keep up with the latest trimspiration!