6 Ways to Be More Eco-Friendly in Your Designs
April 15, 2021
by
It's important to create spaces that will last for the long term. Being eco-friendly in your strategy is a surefire way to make your home or buildings more sustainable in a way that goes beyond trendy design.
Here are six solid ways to create a more eco-friendly and successful home design.
1. Look for LEED-friendly products.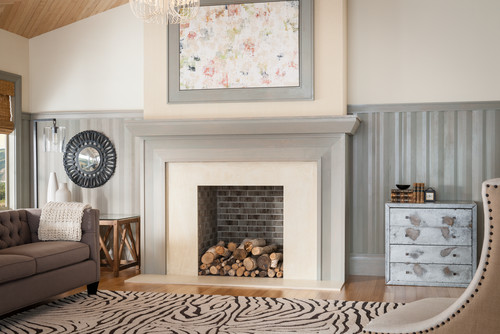 There's a growing supply of products that tout sustainability. But if you want a truly eco-friendly design, choosing materials that help meet LEED requirements is the best place to start. Even if you're not looking for full LEED accreditation on a project, working with a manufacturer whose products are LEED-certified is a great way to achieve a more sustainable space.
"LEED helps create living spaces where people can thrive. LEED-certified homes are designed to provide clean indoor air and ample natural light, and to use safe building materials to ensure our comfort and good health," says the U.S. Green Building Council.
Builders, designers and homeowners can look for LEED information on a product's website listing to ensure it meets LEED requirements. And materials can meet those requirements in a couple different ways. If the manufacturer has a low carbon footprint or if the product contributes to sustainable forest management, it can contribute toward LEED credits on a project.
Metrie's moulding and board products, for instance, are an eco-friendly option for beautiful indoor designs.
2. Choose low-VOC materials.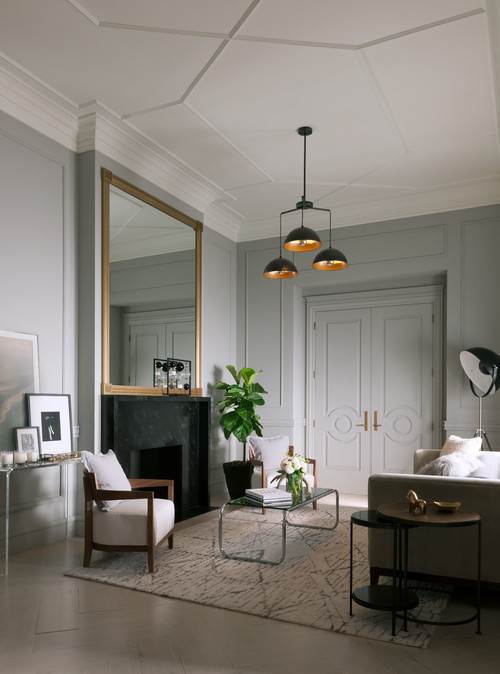 Products like those from Metrie also give homeowners and designers a solution for low VOC emissions.
According to the EPA, "VOCs include a variety of chemicals, some of which may have short- and long-term adverse health effects. Concentrations of many VOCs are consistently higher indoors (up to ten times higher) than outdoors. VOCs are emitted by a wide array of products numbering in the thousands."
By choosing Metrie products, which are manufactured with a low VOC paint formula, homeowners and designers can help to guarantee a healthier indoor environment. As more of us start working from home, the spaces that we work, play and sleep in play a large role in our comfort, and the materials in those spaces can contribute to that.
3. Choose energy-efficient products.
Choosing energy-efficient products is a great way to design an eco-friendly building or home. There are a few materials and design strategies that help achieve energy efficiency.
ENERGY STAR Products
From light bulbs to dishwashers to electronics and other appliances, ENERGY STAR-rated products offer homeowners (and commercial building owners) a way to save on utility bills and conserve energy. The ENERGY STAR website provides a directory of approved products here.
Insulation Materials
Keeping a home well-insulated is one of the best ways to conserve energy and save on heating and cooling costs. Ensuring that your home or building has the right amount of insulation levels is key, though — ENERGY STAR has a chart of recommended insulation on its site.
Window Design
Windows and doors account for a significant amount of heat transfer in a home, so designing with the right products is key. Choosing windows with low emissivity and high light transmittance will allow for ample daylight in your space without overheating the home. It's also crucial to inspect windows and doors for drafts to ensure the home is properly insulated and doesn't allow heat transfer.
Solar Panel Design
"Since 2008, hundreds of thousands of solar panels have popped up across the country as an increasing number of Americans choose to power their daily lives with the sun's energy," says the Department of Energy. Solar panels are a great way to achieve an eco-friendly design and conserve energy, and often come with a tax incentive for homeowners who install them.
4. Work with locally sourced materials.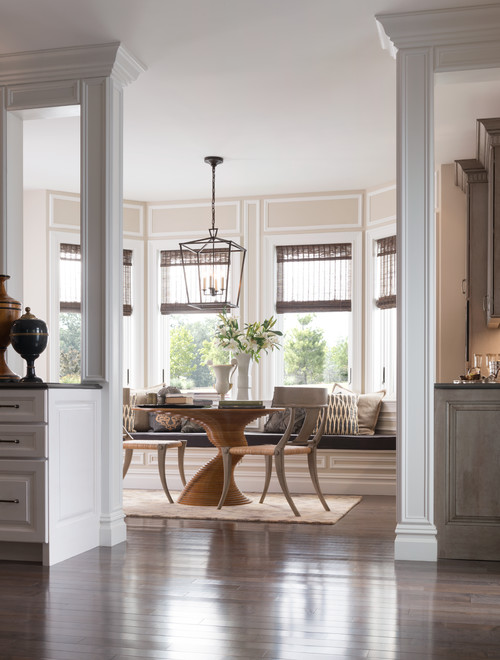 Designing an eco-friendly home or building can be achieved by choosing products that are locally sourced. Selecting materials that are native to or manufactured in the region where your project means that you leave less of a carbon footprint on your environment.
What does "regional" mean, though? Metrie sources raw materials within a 300-400 mile radius of the manufacturing facilities, as an example of locally sourced materials. Designers can get LEED credits for their projects by using materials that are sourced within 500 miles if they're looking for more ways to go green.
5. Play around with plants in your design.
Sustainable, eco-friendly design means creating spaces that are more enjoyable and functional over many years. A great way to do this is by including more plants and natural materials in your space.
Incorporating more greenery in your interior spaces doesn't just add beauty to the design; some species of indoor plants have been found to improve the air quality in a room.
But biophilic design is also just better for humans in the long run. According to the Natural Resources Defense Council, "Consistent exposure to natural elements through biophilic design supports longevity and ensures that future generations maintain an affinity with nature, so that they will grow up to be stewards of the wild places and animals that make our planet magnificent."
6. Conserve water where you can.
Choosing products that help to conserve resources makes your space more eco-friendly. That includes one of our most precious natural resources: water.
If you're designing a new home or remodeling a bathroom, be sure to select products like low-flush toilets or water-conserving faucets that prevent the excessive use of water in your daily life.
Installing a rainwater system is also a great way to go. Homeowners can use the collected water to help irrigate gardens and landscaping. "One inch of rainfall can generate 700 gallons of water runoff on a 1,200 square foot roof. A quarter-inch of runoff can fill a rain barrel," says the ASLA.